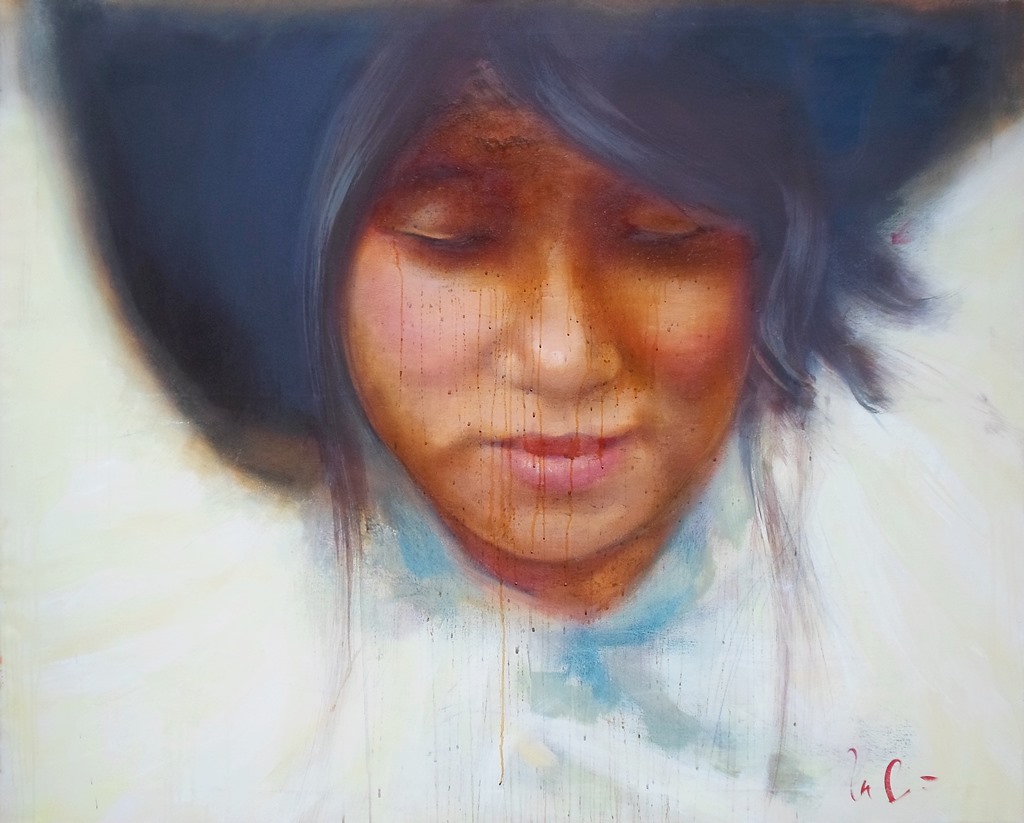 It has been an intensive and successful year for the Latvian painter Ilgvаrs Zalans: his works were shown at Scope Basel in June, Art Copenhagen in September and, now, in December, at Scope Miami Beach. The works of Zalans will be presented by the art gallery "Bastejs", based in Riga, Latvia.
Scope Miami Beach, the biggest worldwide professional show of modern art, has gathered over 900 million dollars in sales during the last 15 years. In 2015 the organizers of the Scope aim to attract over 45 000 visitors to the historical pavilion on Ocean Drive. All the participants are going through the meticulous selection process – only the works able to attract the attention of the professional collectors and curators will be represented.
For the exhibition Ilgvars Zalans has prepared his latest female portraits from the "Colonial Beauty" series, first presented about a year ago in Riga. "In these works I've tried to combine my understanding of the sensual feminine beauty with the aesthetic tendencies and color combinations that were close to me. I see the success of this series in the balance between realism and abstraction, making the images understandable, yet leaving enough space for the viewer's interpretation".
Even though the artist has visited about 50 countries in the last 10 years, this is his first time in the U.S.: "It is important for me to exhibit my works for the audience of the professional spectators. It is a challenge, a possibility to evaluate the competitiveness of what I do. The U.S. art market is specially well suited for that – the culture of investing in art objects is very strong here.
(see the text of the article in Latvian language  – TV Net news portal)